Powerful wordpress page builder Elementor
/

/

Powerful wordpress page builder Elementor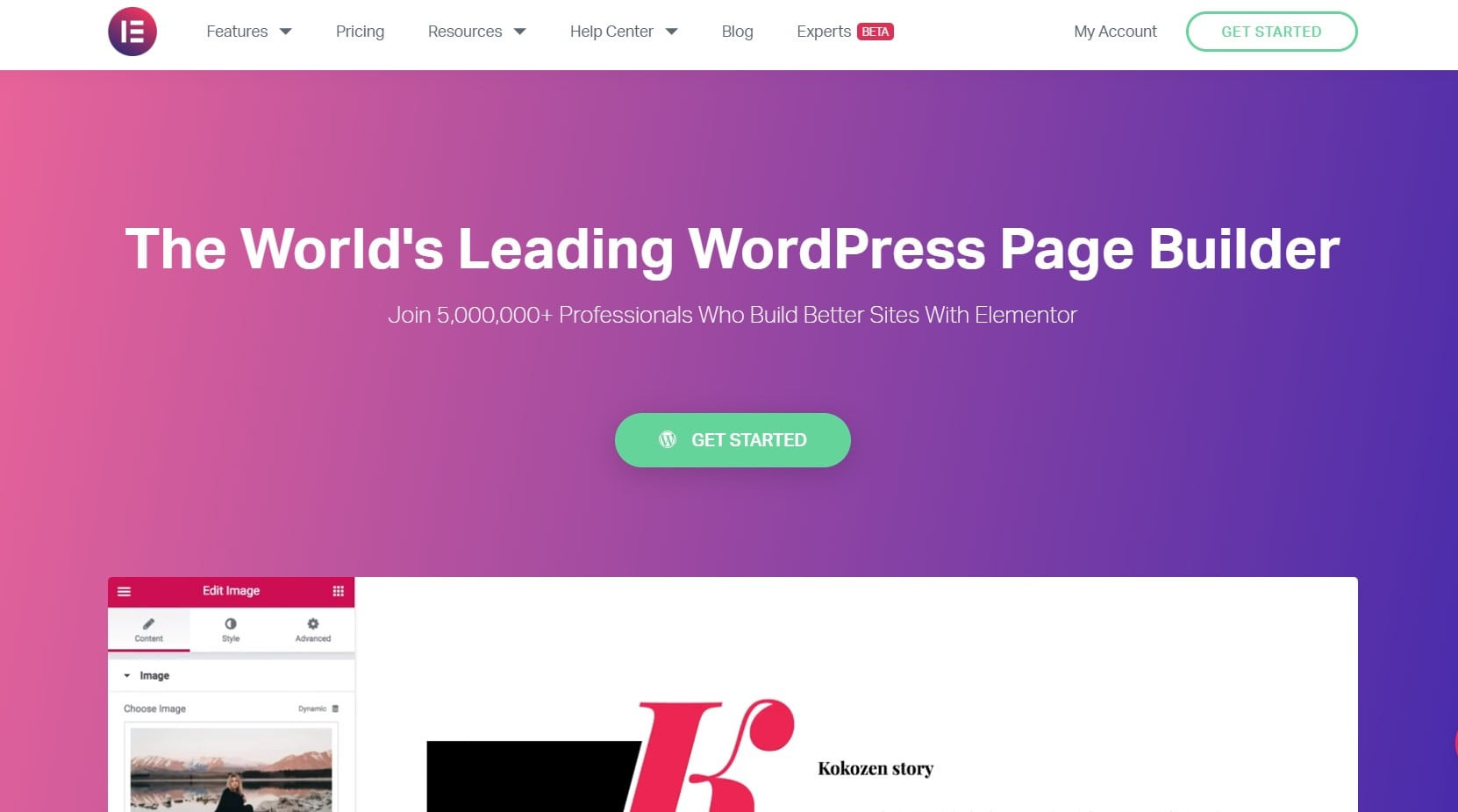 Elementor is a great WordPress page Builder that will help you create beautiful websites in just a few minutes. It provides flexibility and functionality, helping you realize your creative vision for each page you create.
---
History
Elementor was created in 2016 by a group of web professionals who were frustrated by the extremely slow process of creating websites using WordPress. The simplicity of products and usability attract users, so the number of Elementor users has already grown to 2 million people worldwide. Among them are content authors, marketers, developers, and businessmen.
---
Free or paid versions
Elementor has a free and paid version. Unlike the free versions of most other page builders, the free version of Elementоr contains quite extensive features that will help you make a cool and professional website out of your boring website.
---
Characteristics
Front-End Page Builder Elementor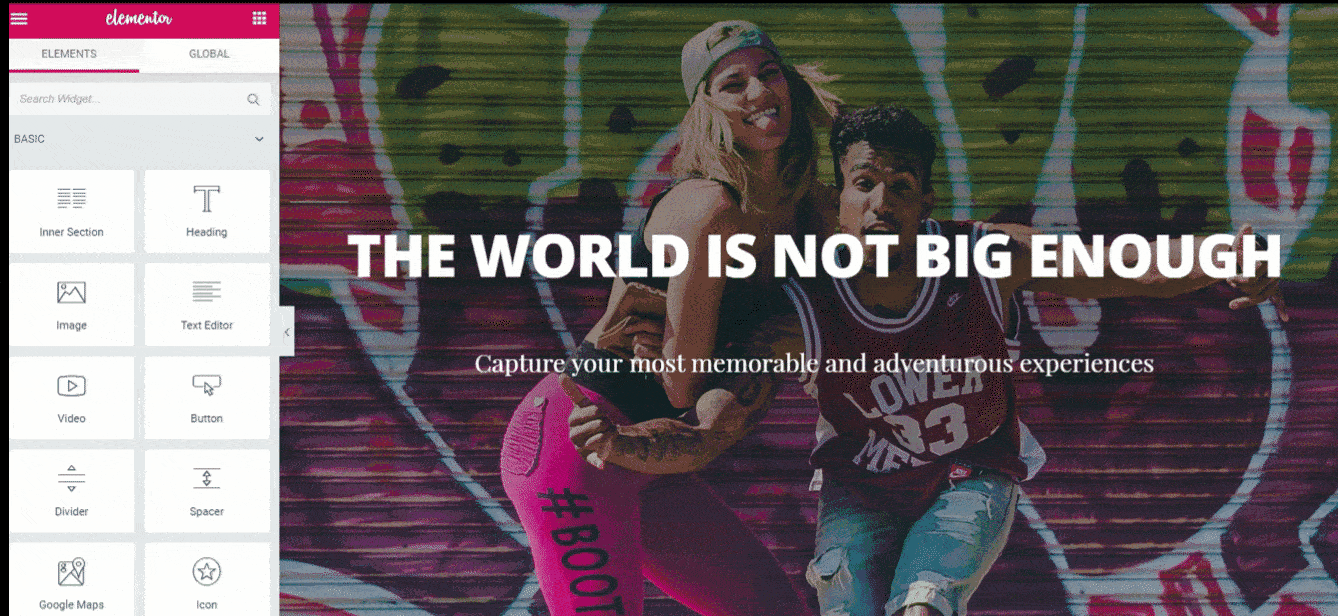 This is a visual constructor that is much better than the backend constructor. With the backend page Builder, you won't be able to instantly see what your changes look like. For each small change, such as changing the color of the title, you will need to click on the "Update" button. This extremely slow process makes creating WordPress websites tedious, which is why front-end page linkers like Elementor are very helpful. Elementor, as a constructor, allows you to preview the changes you make. Whether you need to add, change, and configure a button to make it correct, or switch from a single column to a multi-column layout, you can see the changes you are making in real time. This significantly saves time and simplifies the work process.
Templates and Blocks
Templates
Page templates are also very time-saving. They allow you to create a specific type of page in just a few clicks. For example, if you want to quickly create a landing page for a brand, there is a landing page template that you can upload to your site in just a few seconds. Templates can be found by clicking on the folder icon at the bottom of the page. Clicking the folder icon will open a new window with a list of page templates.
Hover your mouse over the template you want to upload and click "Insert". It only takes a couple of seconds to load the template, and you will see that the template is fully installed on your page.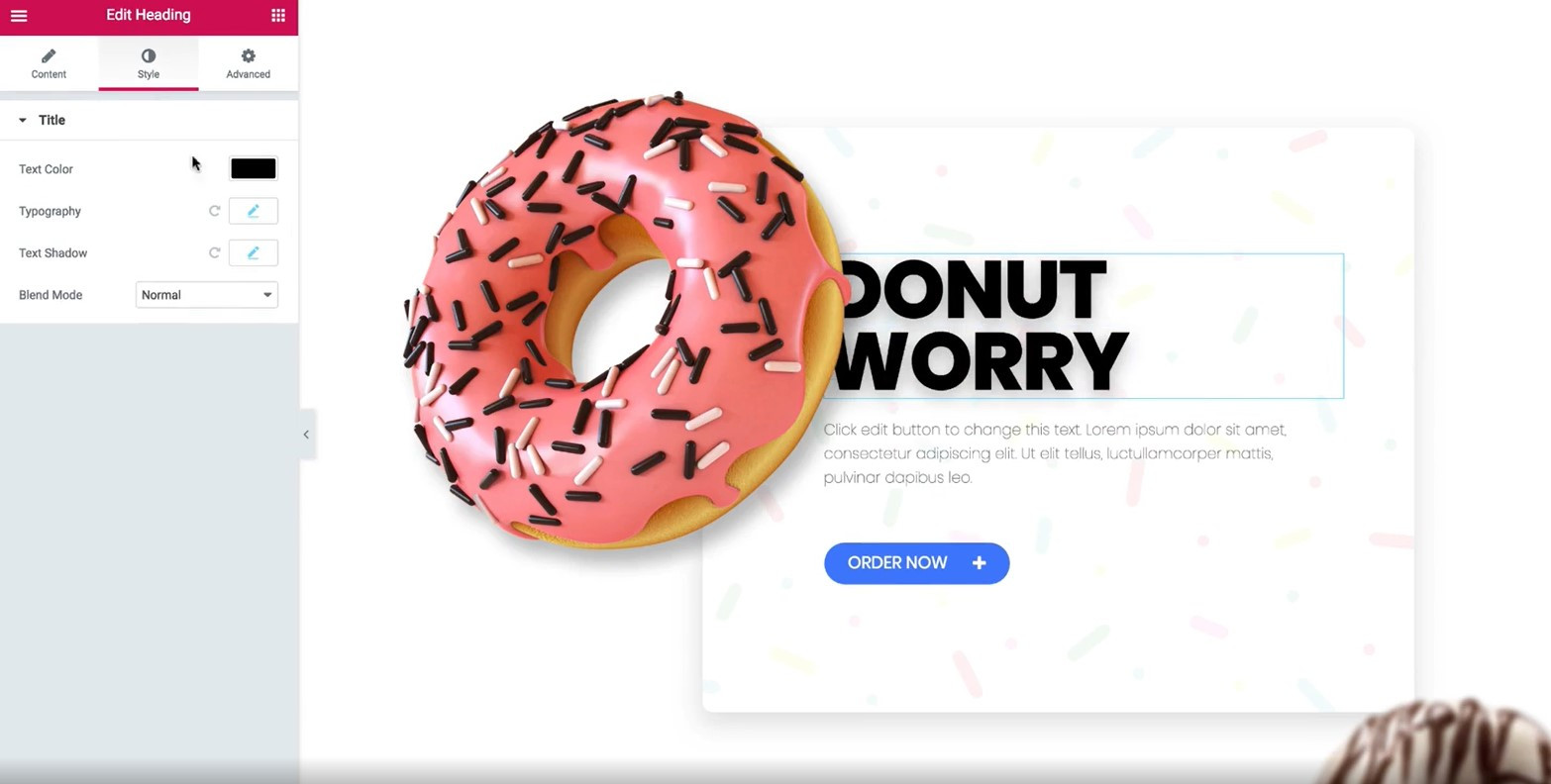 You can also edit and improve these templates. For example, you can change the background or width of fields.
Blocks
Blocks are ready-made sections that, like templates, can be quickly uploaded to your page. They are used in different sections of the site. For the FAQ, "About us", reviews and many other sections, you can always choose the appropriate block. You can add a block by clicking on the folder icon. Next, select the "Blocks". To find a specific block type, click "Category". In the drop-down list of available categories, select the appropriate category and then the block you like.
You can save the created page layout as a template to use in the future when creating similar pages. To save the layout, click "Publish" arrow next to the green button and then click "Save as Template". Next, a new window will appear. In the window that opens, Enter the template name and click "Save"
Mobile-Friendly
Since most users now access websites via mobile devices, it is very important to have an adaptive website. Setting up your site in Elementary for mobile devices is not difficult. All added fields or margins in sections are adapted. You will be pleasantly surprised by how well your layout will look on your mobile phone. You can view the site on other devices by clicking on the Desktop icons "Mobile" and "Tablet" next to the "Publish" button. Editing in each mode is independent, meaning the original Desktop formatting will be saved.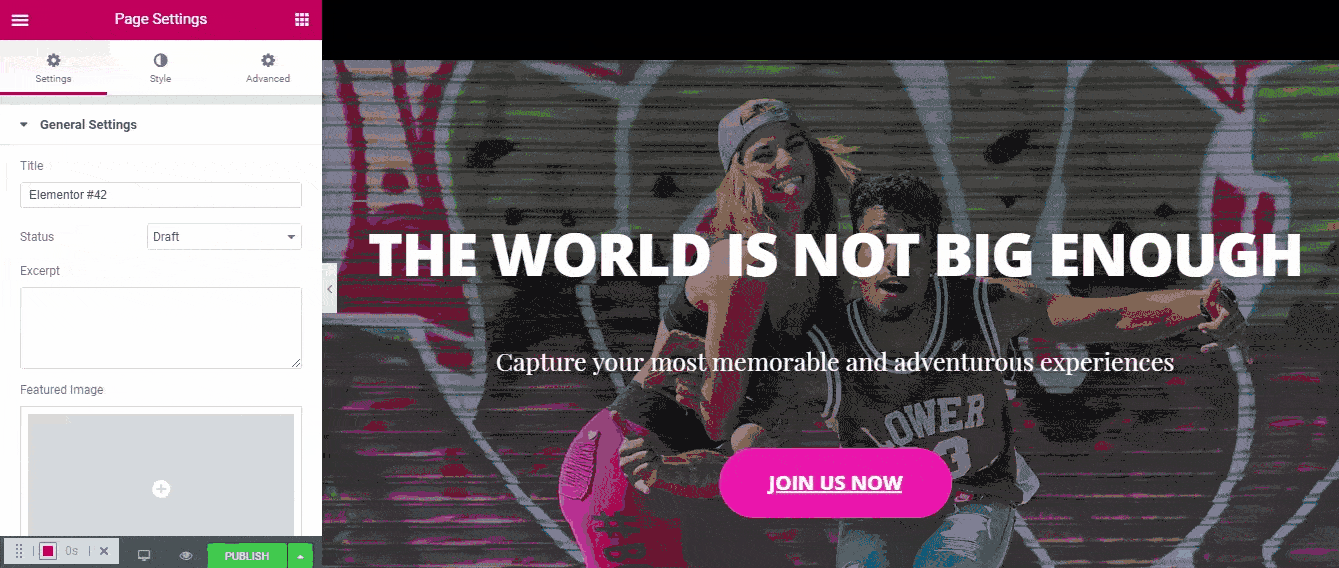 Supports any version of WordPress
Elementor is very flexible to work with any WordPress theme. But there are 4 themes that are better compatible with Elementor:
Astra
Generate Press
Ocean WP
Page Builder Framework Theme
These themes have free and paid versions.
Pricing
Although the free version of Elementary has a powerful set of features, the Pro version provides more advanced features.
The Pro version of Elementor has three packages: Personal, Plus and Expert. The set of functions in these packages is almost identical. There are restrictions on the number of sites that can be created in each package. The Pro version also has additional widgets and full access to the template repository.
Everyone can find a suitable package for themselves. For owners of a small business, the Personal package is perfect. For site developers and web design freelancers, the best option is the Expert package.
Who Should Use Elementor PRO?
It is difficult to say for all users. It all depends on your needs as a site owner. If you want to develop your website in the future, you will need advanced functionality.
The Elementor Pro version lets you create your own:
Header (you can create more than one Headers and assign them to different pages on your site)
Footers
Archive page
Single blog post page (create a blog post template and use it for different categories, pages, or taxonomies)
404 page
Search results page
Also in Element or PRO there are additional modules that can easily and quickly help you create important parts of the website, for example:
Forms (opt-in, contact, and login forms)
Pricing tables
Grid blog posts
Price list
Countdown
Woocommerce features (products, categories, add to cart)
Flip box
Form integrations
Blockquote
Media carousel
Share buttons
Reviews
Elementor Pro can make your site more functional, dynamic and attractive. A full comparison of the Element or Free and Pro versions can be found at the link.
Elementor is a great option for detailed site design.
Prices and purchases
The only reasonable place to purchase Elementor Pro is the official website.
Important note: please refrain from purchasing the free version of Elementary Pro on third-party resources. Links to other resources may contain malware. Only a product downloaded from the official website guarantees the security of your device and the protection of your data. Reliability and safety above all.