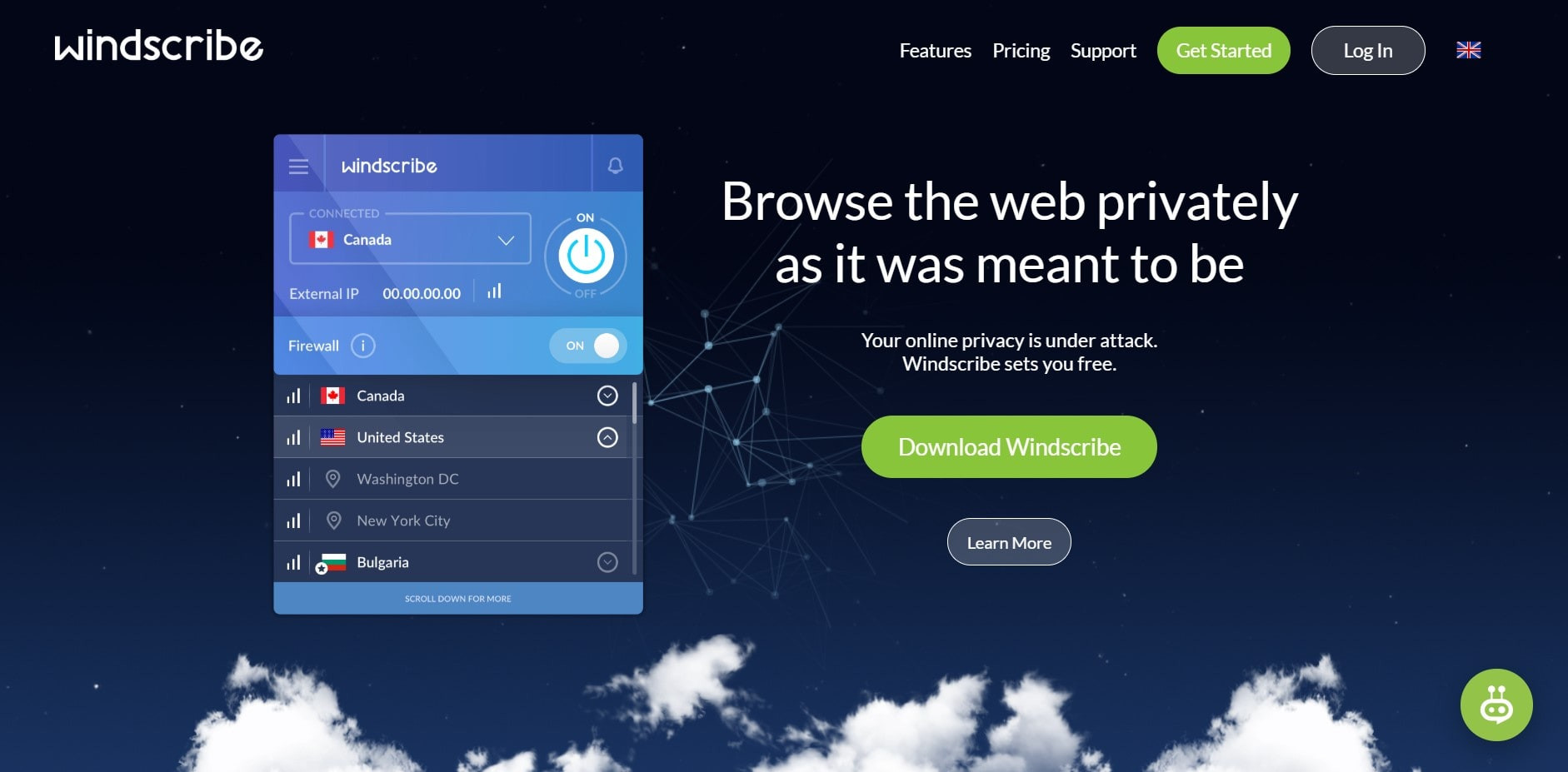 Windscribe VPN is a lightweight application that allows you to anonymously visit pages on the Internet without the risk of tracking advertising modules. Protection is provided by using an encrypted tunnel between computers and dedicated service servers.
Easy-to-use VPN client
The application comes with a modern and user-friendly interface, which is distinguished by a thoughtful and intuitive structure. To get started, just select the server you need, and Windscribe VPN will automatically create an encrypted connection that guarantees anonymity and privacy while browsing.
The application has a built-in firewall feature that allows you to disable all connections that have not been established through a VPN. Therefore, Windscribe VPN offers an additional layer of protection, preventing the loss of your true IP address. This feature will be very useful when you restart your computer or in case of sudden termination of the Wi-Fi connection.
Advantages
Servers in 60 countries (more than 110 cities)

R.O.B.E.R.T. - built-in ad blocker and malware.

AES-256 encryption with a 4096-bit key

No logs

Generation of profiles and parameters for openvpn, IKEv2 and SOCKS to connect all devices

Minimalistic VPN clients for each platform

Static IP address

Port forwarding
Disadvantages
Unlike similar services registered in offshore companies, Windscribe is registered in Canada.
This is not very good from the point of view of security and anonymity. Theoretically, law enforcement agencies can put pressure on business management and force them to provide user data.
Such a result is extremely unlikely: this has not happened, however, under the pretext of fighting terrorism or searching for criminals, a precedent may still arise.
Cost
Windscribe offers quite affordable rates. You can sign up for a paid subscription for a month, a year and two years.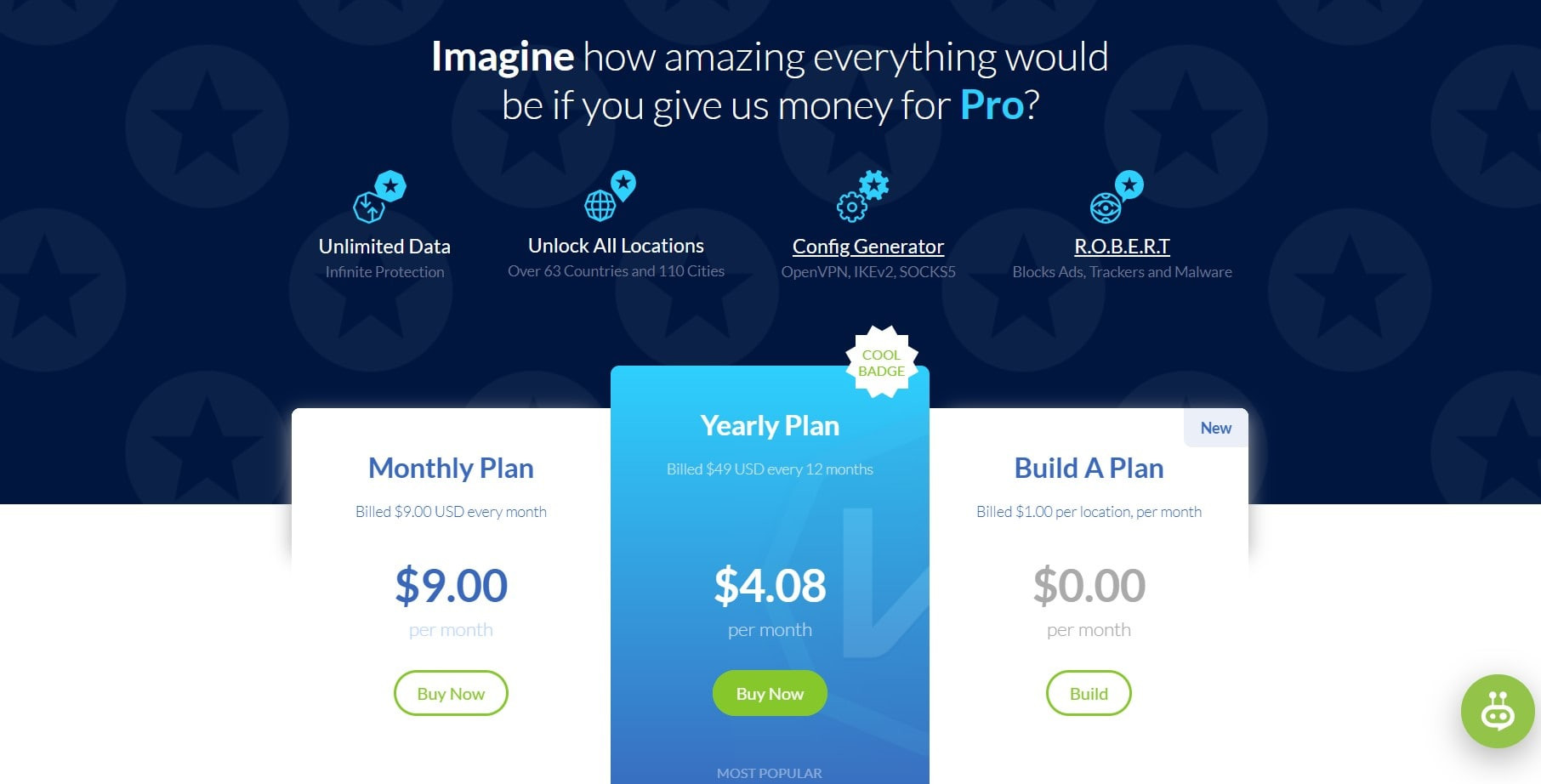 The longer the subscription period, the more profitable the discounts, which makes the services of the service even more affordable.
For an additional fee, you can buy a static IP (monthly).
Windscribe is a good option for your money.
Does Windscribe have a free version?
Yes, Windscribe has a free tariff.
The free version of the service has its limitations.
It opens access only to servers installed in 10 countries. And some of these servers are overloaded, and therefore the connection speed may be low.
But the free tariff gives 10 GB of traffic for a month and allows you to connect as many devices as you want. This, of course, is not so much, but it is much more than most other free VPNs.
It is also possible to get additional GB of traffic if you write a tweet in the corresponding section of the settings "Tweet4 data" and invite friends. Free GB will be awarded for each of them.