Skylum Luminar 4 Review: Touch the photo editor of the future

The world of photos is beginning to consume us. More and more often we strive to capture the most memorable moments of our lives. But this is only one side of the creative process. The other side is how to edit your photos to present them to the world in all their glory. There are a lot of image editors on the market right now. We would like to stop your look at the program Luminar 4 developed by Skylum (previously Macphun) available for Windows and macOS.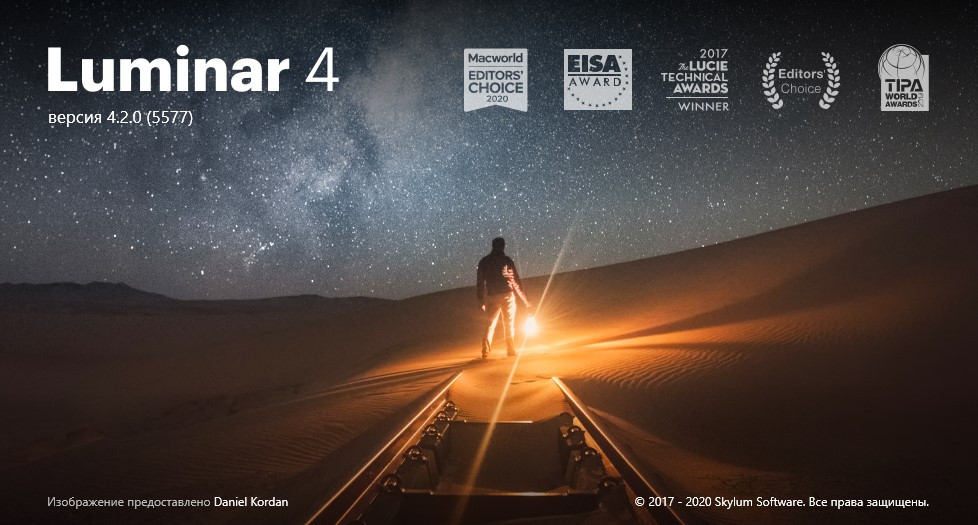 Tech Specs
On Windows devices, you will need at least an Intel Core i5 processor (or better). Therefore, before buying the full version, we recommend testing the free trial version. On devices that have a Core i3 processor, the program also works, though slowly and with small errors. On Mac devices, Luminar should work if the device has a macOS system of 10.12 or higher, as well as RAM of 8 GB or higher.
What is Luminar?
Luminar is an image software that helps you manage images and edit photos. You can install it as a separate program on Your device or as a plugin to other image software (Adobe Lightroom Classic, Adobe Photoshop, Photos for macOS, Adobe Photoshop Elements).

In addition to the installation version, there is also a portable version. You don't have to install the program on your computer. It can be stored in a separate folder and run the program from this folder. That is, you can download the program to a flash drive and it will always be at hand. Very convenient if you like to travel. When you purchase the program, the license is available for two devices. This is a one-time license purchase, not a subscription that you need to pay for all the time. In the future, you will be able to receive free updates.
Feature Luminar 4
The main features of the software are undoubtedly new tools based on AI (artificial intelligence). In addition, there are other tools that distinguish Luminar from competitors, such as:
AI Sky Replacement
AI Skin Enhancer & Portrait Enhancer
AI Augmented Sky
Sunrays
AI Accent
AI Structure
Smart Contrast
Erase objects
Landscape Enhancer
Browse of photos without import
Remove noise
Enhance details Let's look at these features in more detail:
AI Sky Replacement
Often in our photos, the sky turns out to be boring. Therefore, to get a decent image for Instagram, you have to resort to replacing it. In other editors, this is a very labour-intensive process.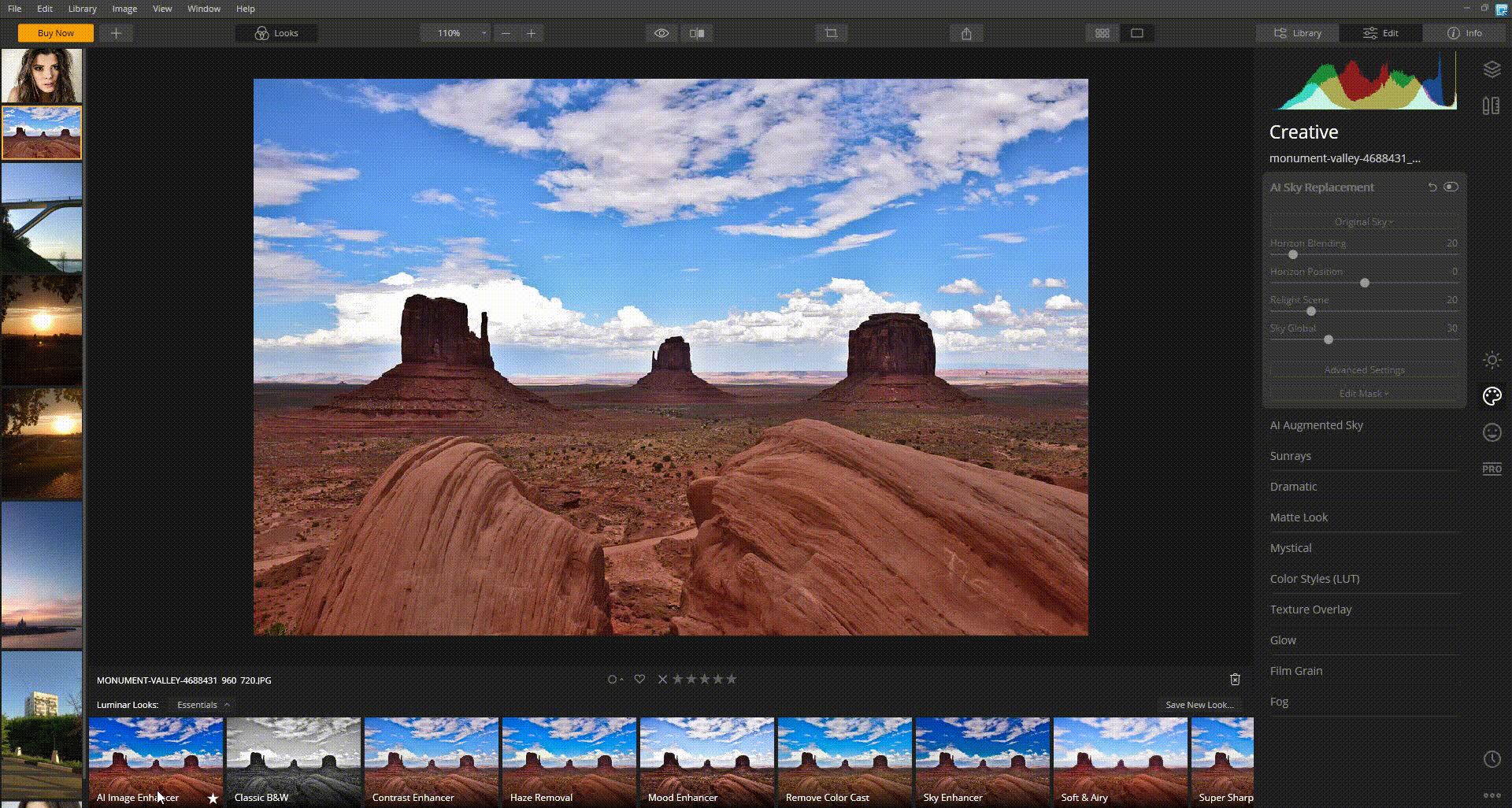 In Luminar 4, this is easy to do. Artificial intelligence will automatically detect the sky, create a mask, and automatically replace it with the sky from the list of saved photos of the sky.
AI Skin Enhancer & Portrait Enhancer
AI Skin Enhancer automatically detects spots on the face and removes them with a single click. You can also adjust the smoothness of the skin.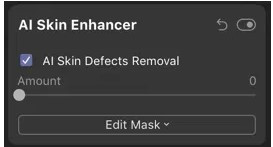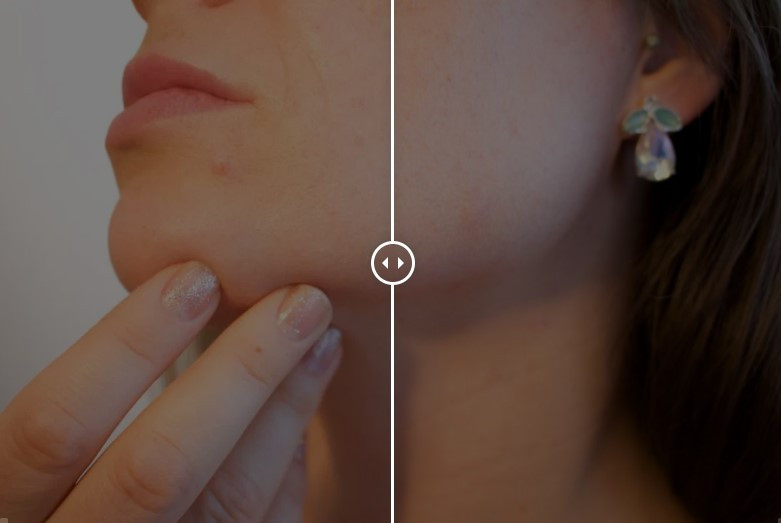 Portrait Enhancer allows you to quickly edit a portrait photo. This tool includes editing the face, eyes, lips, teeth, eyebrows, and dark circles.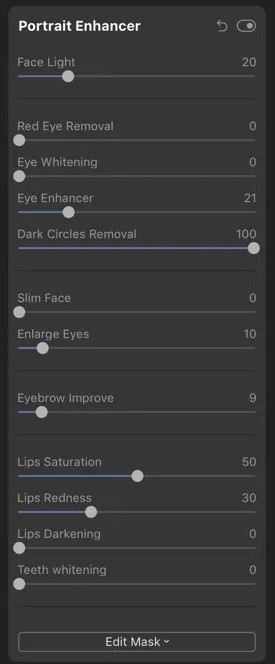 AI Augmented Sky
Starting with version 4.2 of Luminar, you can add objects to the sky. Your sky will look more creative if you add a rocket, moon, plane, or birds: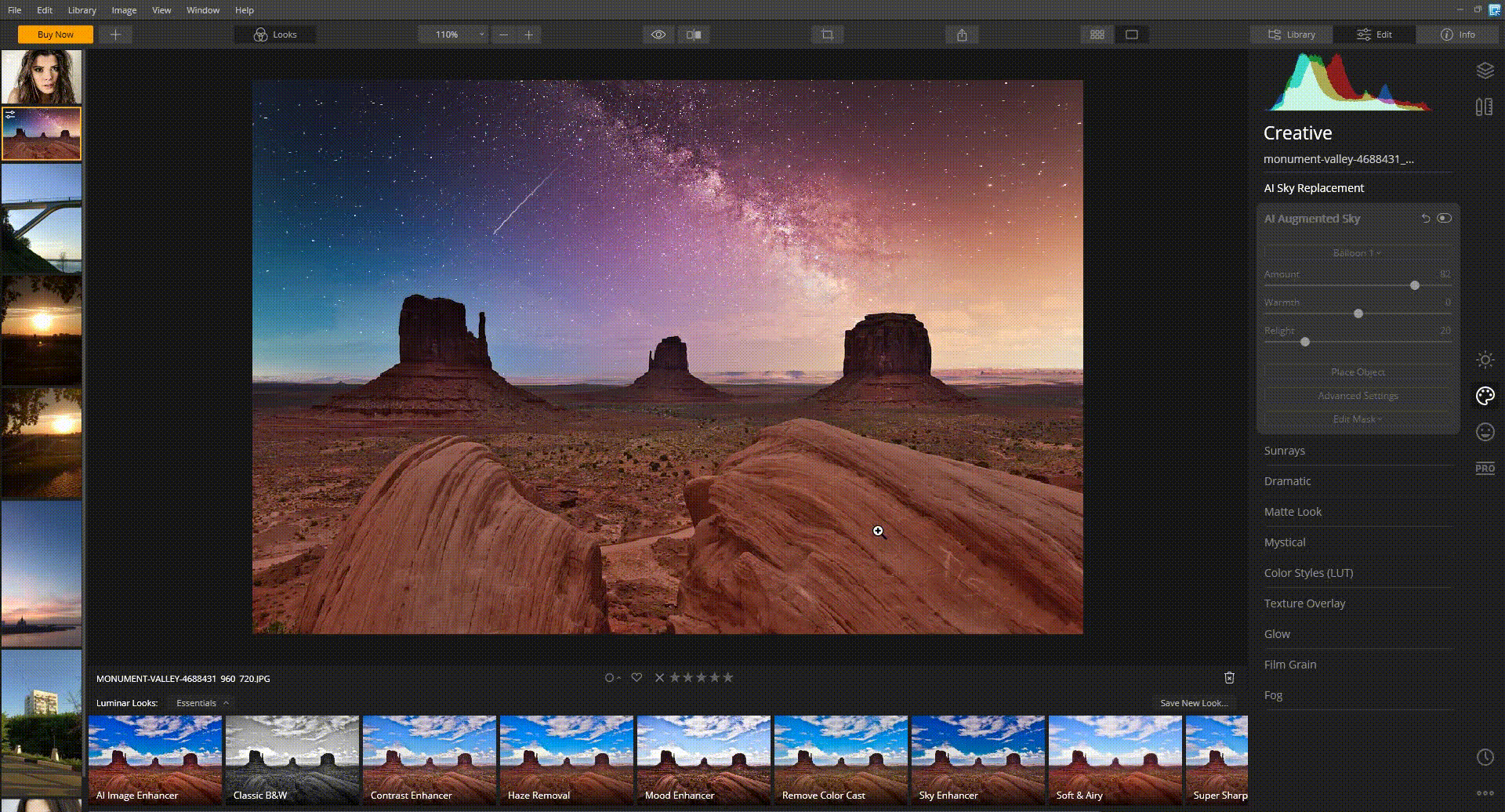 Sunrays
You can add the rays of the sun and adjust their position. Beams can be added not just on top of the rest of the image, but with the content in mind. The rays can perfectly flow around dark areas.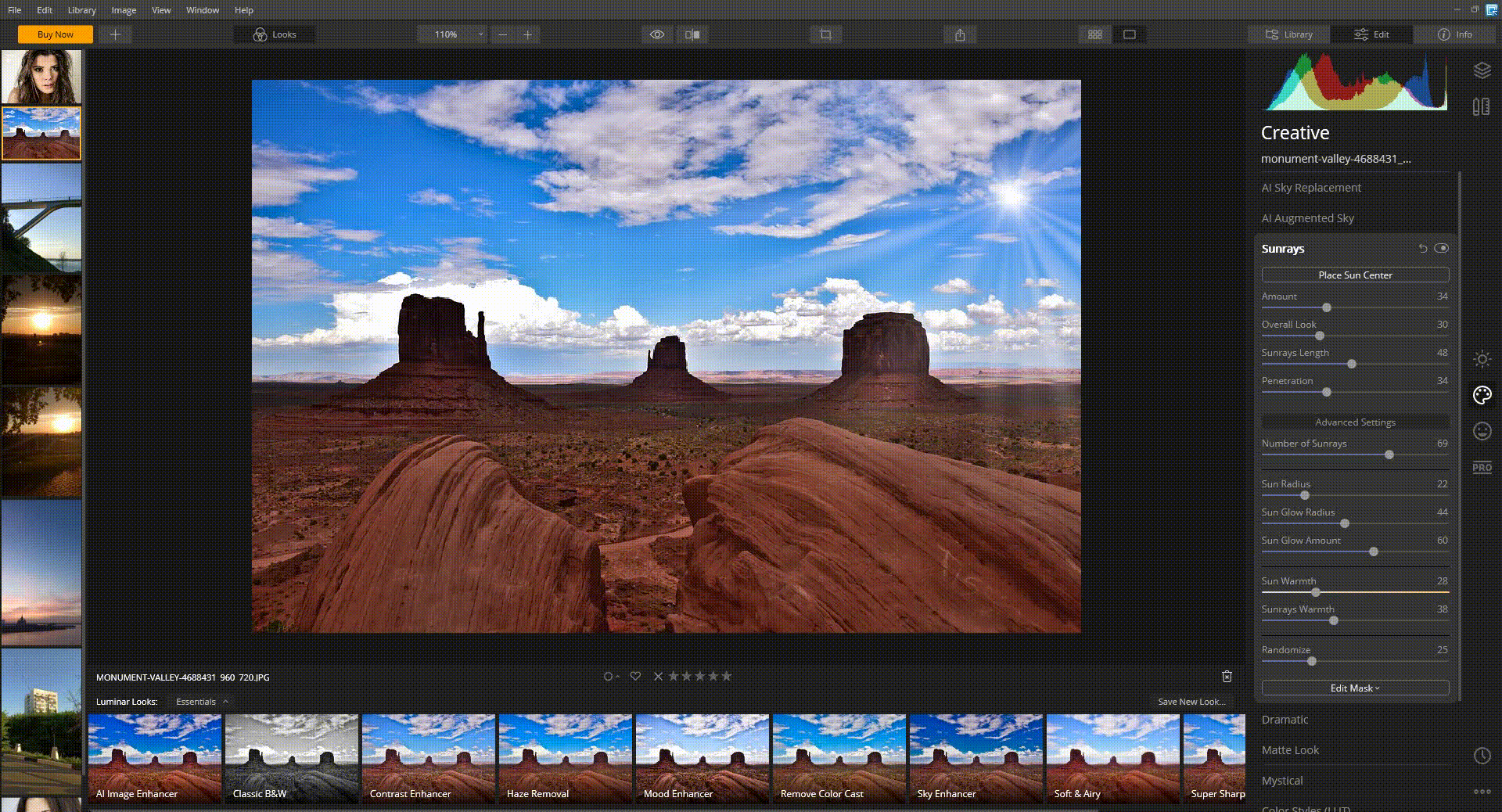 AI Structure
With this tool, you can improve the detail or get a smoother image with less detail. This is the main tool for increasing image contrast and rendering more detail in an image.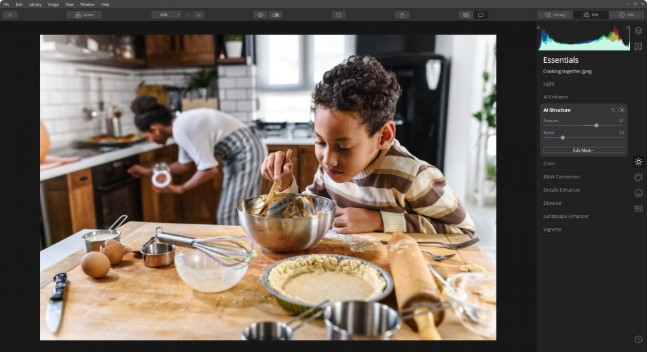 AI Accent
This filter automatically analyzes the image using artificial intelligence and instantly corrects it. It perfectly replaces such tools as shadows, contrast, saturation, tone and highlights, details, and others.

Smart Contrast
Compared to conventional tools, it allows you to save colors and details for a more textured image.
Erase objects
You don't need to set the starting point for the object's pixels. You can just paint over the unwanted areas. Luminar then explores the surrounding pixels and generates a new texture based on its understanding of what is next in the photo.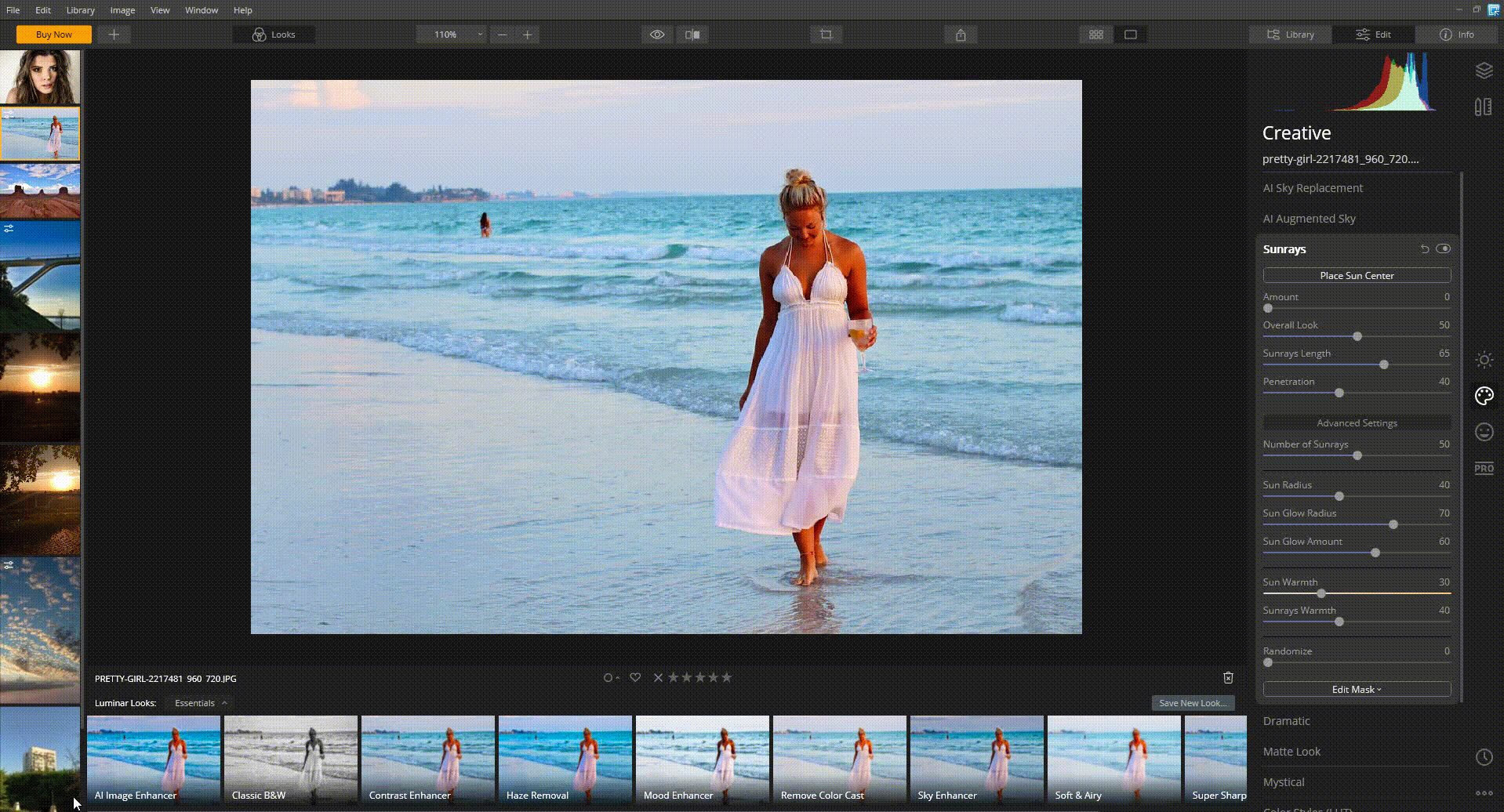 Landscape Enhancer
Contains the tool Dehaze, Golden Hour, and Foliage Enhancer. Dehaze allows you to create the perfect combination of contrast, clarity and color, which will remove the effects of fog, often found on aerial photos, mountain landscapes. This tool also helps you improve photos taken through glass. Golden Hour allows you to add warmth, softness and Golden Shine that allows you to quickly emulate the magic of sunsets and sunrises. Foliage Enhancer allows you to enhance the colors of leaves and grass. All these tools can help not only with landscape photos, but also with real estate, travel, and nature.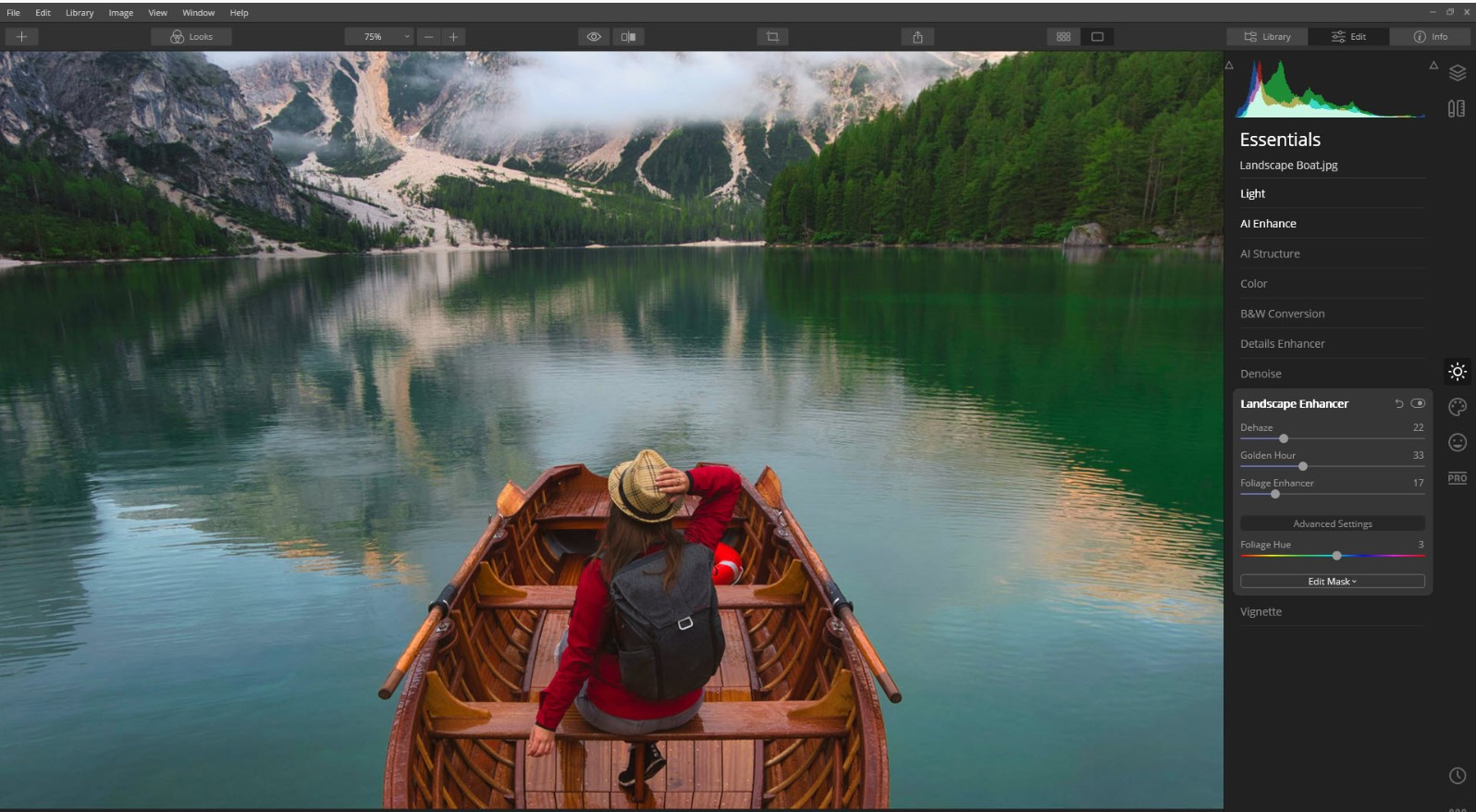 Remove noise
Perfectly removes digital noise from any type of photo. Allows you to get great images regardless of the camera or shooting conditions.

Enhance details
Allows you to improve the clarity of large, small, and medium details selectively.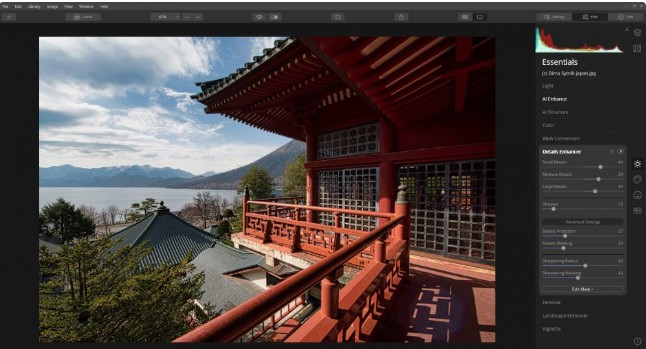 Pros
Layer support
Combined image management and editing system
Convenient and fast process of working with landscape photos
Convenient and fast process of working with portrait photos
Works as a plugin for Adobe products, as well as for Apple Photos
Availability of a portable version
Amazing capabilities of artificial intelligence to replace the sky and edit the portrait
Perpetual license
Сons
There is no custom interface
Small library functions
Need a mobile version
The software is still a bit slow
Price
The cost of Luminar is from 89$ (the official website has a trial version with a time limit of 30 days). There are often promotions where you can get the full version with a discount of up to 20%.
There are three packages:
A regular package provides a regular tool package. No Subscription. 30 Days Money Back Guarantee!

The developers emphasize that this is a one-time payment, after which you can always use the advantages of the tool.
Conclusion
Luminar 4 is a great software for novice photographers or Amateurs. Great price, for less than $ 100 you can buy it right now. If you are a professional photographer, Luminar 4 is more of an extension to photography software than a universal software. By installing it as a plugin for Lightroom or Photoshop, you can make it easier and faster to process your photos.