The optimal web builder for creating an online store - Storeland
/

/

The optimal web builder for creating an online store - Storeland

Storeland is a designer for creating an online store with the ability to select a ready—made design from the theme gallery. It has an intuitive interface. A 30-day trial period is provided (without restrictions), which makes it possible to evaluate your strength, fill the store with goods and familiarize yourself with the designer.
StoreLand has almost everything you need for trading. There are enough theme design templates to choose according to your taste and convenience. The service allows you to significantly change the theme design code, so when choosing, you can not pay much attention to the theme of the template.
Cost and tariffs
There are 4 tariff plans in total. When paying for 1 month, the cost will be:
BASIC — 450 ₽
STANDARD — 900 ₽
PRO — 1500 ₽
EXTRA — 3000 ₽
The recommended Standard tariff is 900 rubles, includes an SSL certificate and 1000 products.
As a gift, you can get a domain of the form shop.ru / shop.The only condition is to replenish the store's balance in the amount of 450 rubles. The funds will be frozen and will be used to pay for rental services in the future, after the end of the demo period.
Functional
Own domain — yes;

Mailbox support — yes (using third-party services, for example Yandex.Mail);

Technical support — chat, mail, forum, phone (from 9:00 to 21:00 Moscow time);

Design templates — more than 48 templates, most of them are adaptive for mobile devices;

Design Style Editor — yes;

Access via FTP, PHP, JS — only HTML and JS (PHP code inside stores is not processed);

A full—fledged store - yes;

The ability to upload the site together with the engine — no. It is possible to upload the design (in the form of an HTML, CSS, JS archive), products in the format .csv file.
Where to start?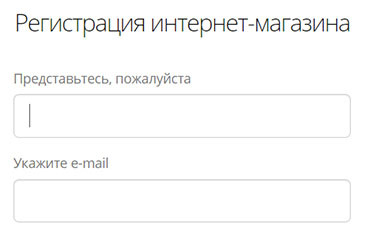 We are going through registration. We specify the name, email, come up with a password and address. The address can be changed in the future.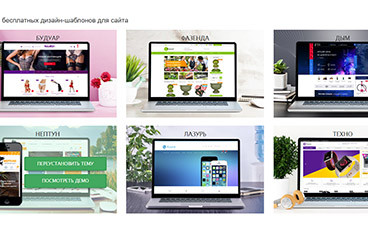 Look and choose the theme of the store's design. It will be possible to change the standard logo and slides in 2 clicks.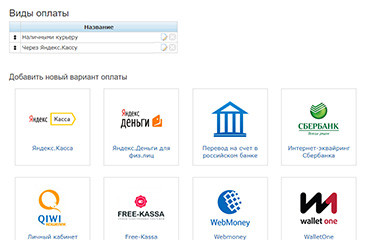 Select the desired payment option. You can choose from such systems as Yandex. Checkout, Sberbank, Tinkoff, Webmoney and many others.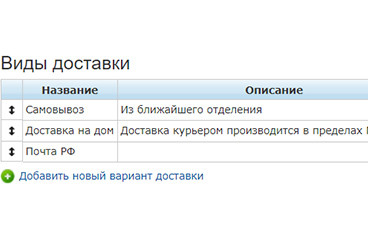 Link the delivery options to the desired payment methods. Specify the conditions and zones.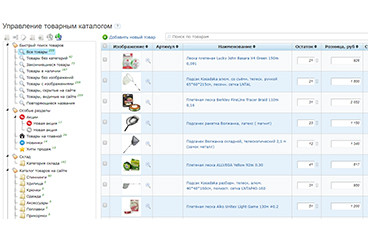 You can add products either manually one by one, or en masse via a csv file.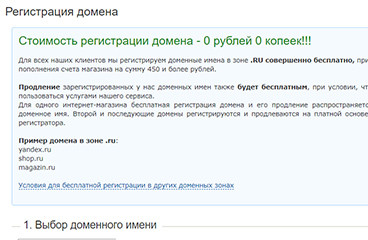 If you already have your own domain, then it will be enough to add it to the system to configure it.