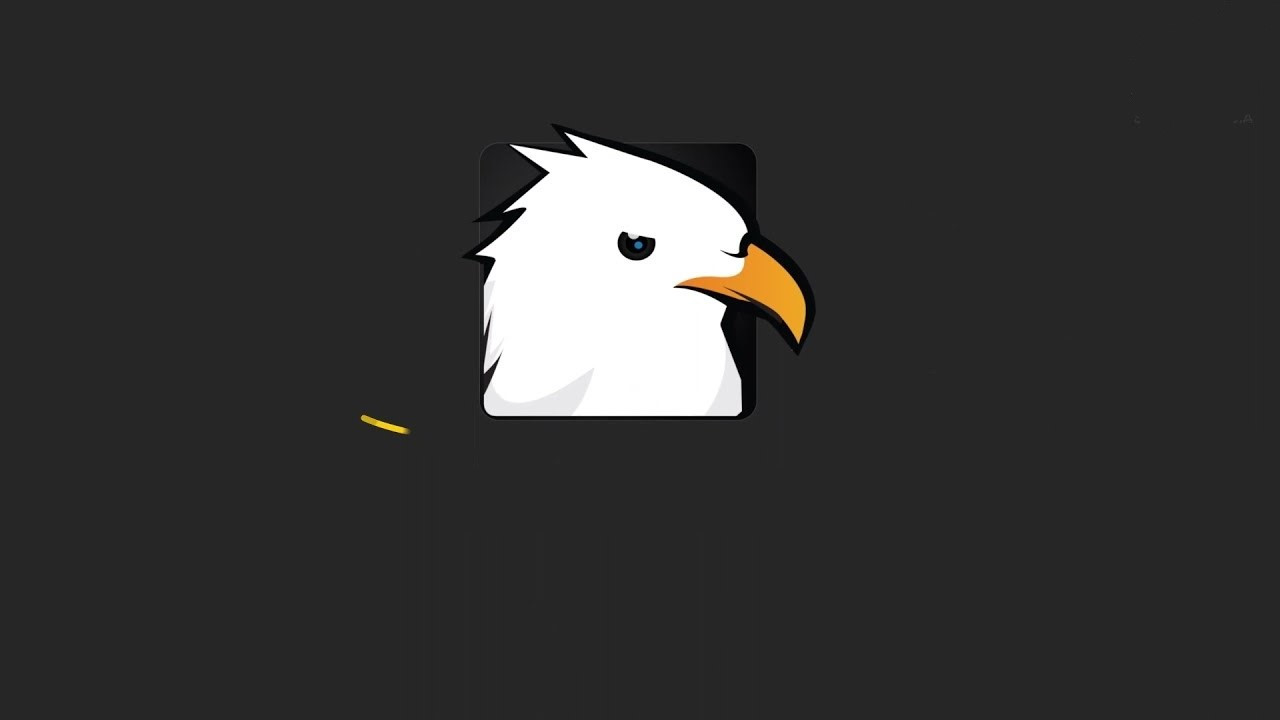 CodeCanyon is an online marketplace that allows WordPress developers to share their products with the world. It is one of the branches of Envato Market. Here you can buy or sell scripts, frameworks, components, plugins, extensions, settings, modules and much more created in different and many languages, such as PHP, ASP.NET, Java, JavaScript, HTML5, CSS, Mobile, Apps, Skins, Edge Animate Templates, Plugins, MySQL and others. This is a good place where you can find more than 16,000 all kinds of useful scripts for your site priced from 1$.
The quality of each product is checked by the Envato team. They are filtered by their quality, usage and complexity, so they will have a fair price. Ordinary users or even buyers can search for them by a list of categories, keywords, popularity and collections, favorites and the best authors.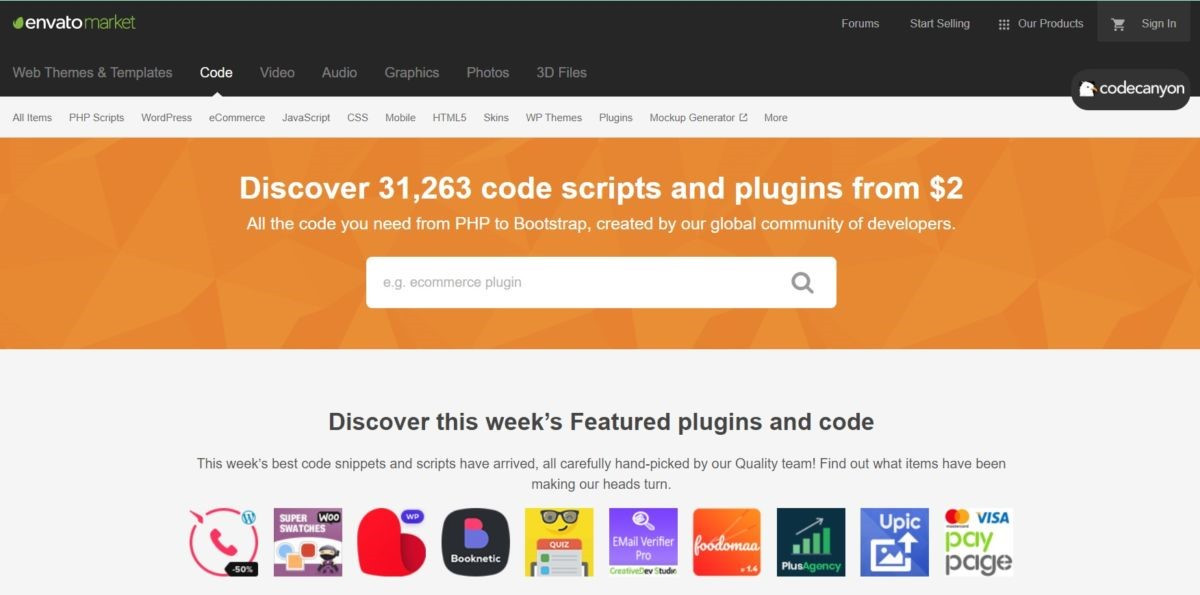 On this site, you can not only buy, but also sell your scripts. To do this, you will need an Envato account. In addition, you will need a PayPal account or a credit card. CodeCanyon has a huge customer base, so you, as a developer, have the opportunity to build a business with seven-figure sums.
CodeCanyon interaction with developers
CodeCanyon allows developers to advertise, distribute and sell their products to interested customers. However, you can organize the sale of your products without CodeCanyon, since the platform takes a commission for providing you with a platform for distributing your products. But most developers want to develop plugins, not sell them. Development is what they are good at and what they really want to do. Many self-employed people do not want to waste their precious time searching for buyers for their products. Therefore, CodeCanyon provides an excellent platform for selling products, relieving the creators of good products of marketing routine.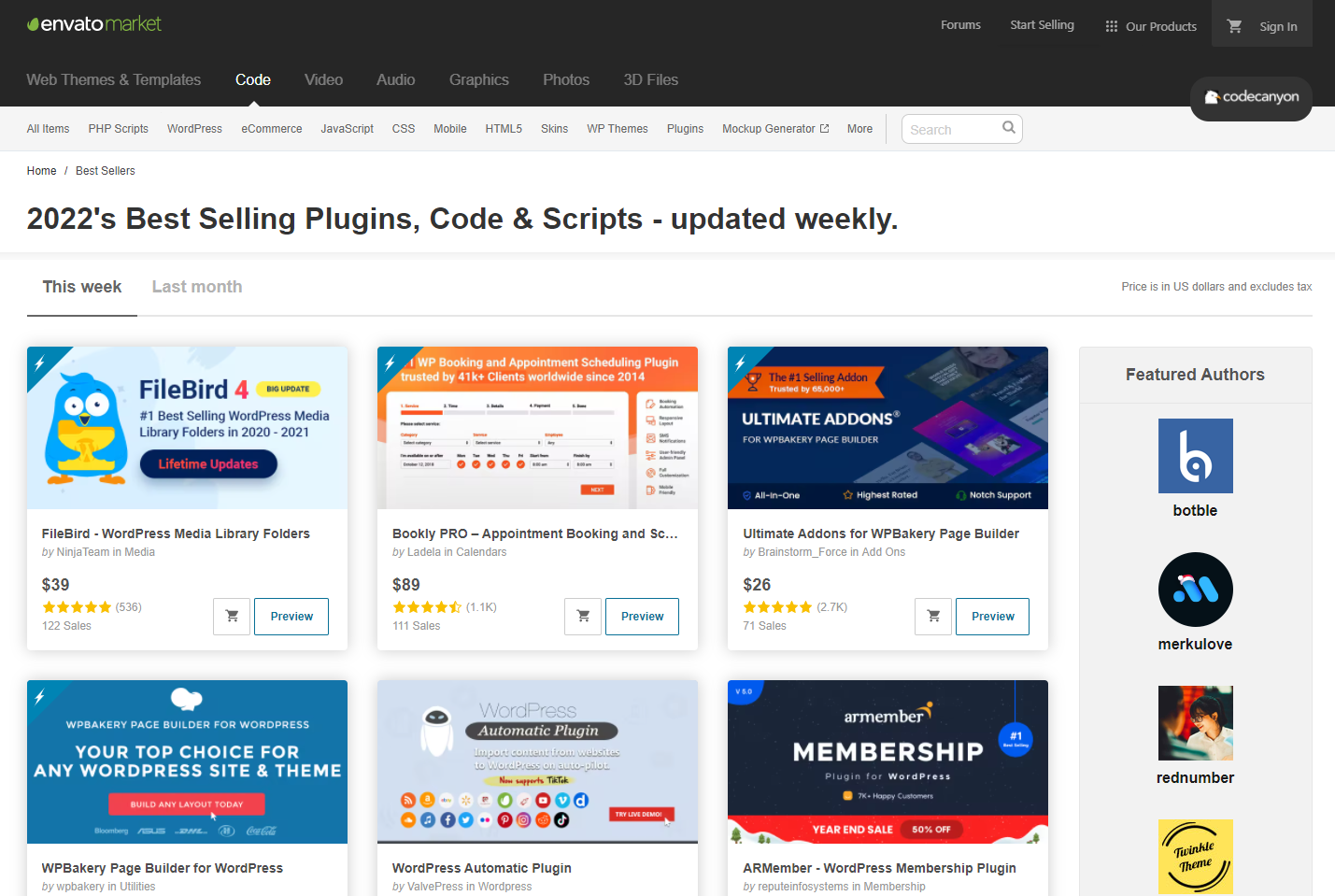 Many WordPress developers are happy to give up part of their revenue from sales in exchange for a platform on which to sell their products.
Advantages and disadvantages of CodeCanyon
There are many factors to consider if you want to sell your scripts or plugins. Let's take a closer look at the advantages and disadvantages of this sales channel.
Pros
Advertising your plugin
Huge customer base for product distribution
Established sales and marketing channel
Convenient filter and search function
There is a search function by category
Cons
CodeCanyon is a highly competitive market
Brand awareness is difficult
You are tightly bound to the agreement and terms of the CodeCanyon platform
There is no possibility to configure the auto-update of the plugin
High commission rates by most people's standards
There is no possibility to communicate with clients directly, it is possible only through CodeCanyon
Determining the path of development
The choice of the path of development often depends on many circumstances, and also depends on what stage of development your business is at. To determine the right path of development, we decided to focus on three key circumstances that may be very close to you.
Established businesses
Adding your premium plugins to the CodeCanyon repository can be a good way to increase your existing sales if you are sure that it will not have a negative impact on your existing revenue streams. However, many established businesses will choose to focus instead on building their own brand and platform rather than developing another one.
If you are entering the world of online business for the first time and you only have a premium version of your plugin for sale, CodeCanyon may be the optimal solution. It provides an easy way to sell your plugin and you can get started in no time.
Yes, you can find an alternative solution by creating your own trading platform for your plugins. But to do this, you will need to create your own website, integrate a payment system into it, etc. At the initial stage, this may be too complicated and it will take you a lot of time. You will also need to figure out on your own the search for a customer base for successful advertising and sales. Also in CodeCanyon, a beginner can track reviews on his product in real time.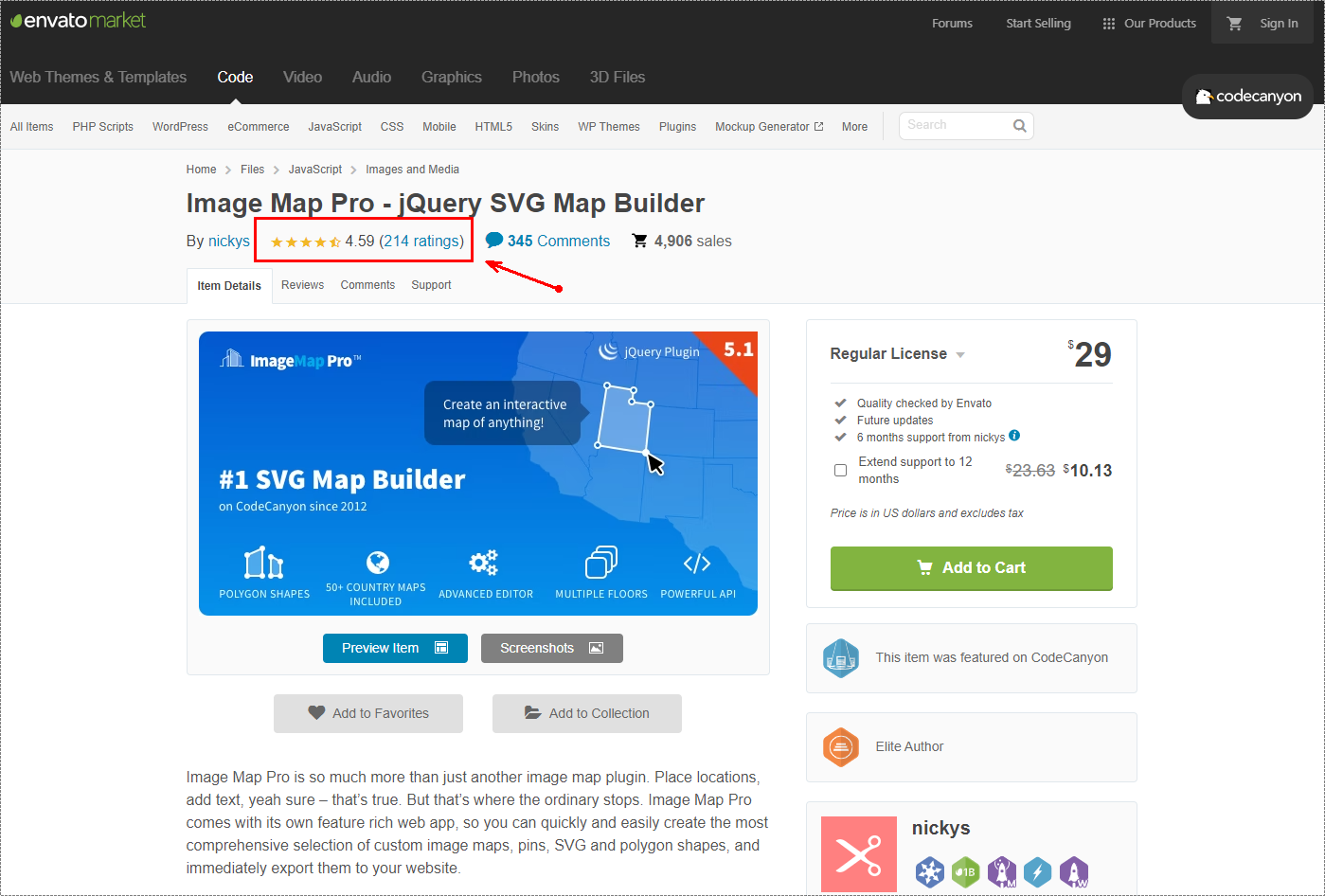 Attention and positive feedback with ratings from the existing customer base will give you confidence, which sometimes motivates you very much and helps you move forward in your endeavors.
Beginners with Free Plugins
If you want to use the free sale of your plugins, CodeCanyon is hardly the optimal solution. If you are going to rely on WordPress.org to ensure a constant flow of potential customers using the free plugin CodeCanyon will offer several additional advantages.
Сonclusion
If you are a developer who is just starting to sell plugins CodeCanyon can be extremely useful for promotion and access to the customer base. However if you are a more experienced developer or are going to offer a free plugin, it may be worth looking for alternatives to CodeCanyon and finding another platform for distributing your software product.
Also, if you want to buy high-quality scripts and plugins, you are definitely here. You can deposit a certain amount of money from 20$ to 500 $ and get the product you need. You can use PayPal, Visa, MasterCard and other payment methods to purchase.